MENU
Good food can be found everywhere. To be truly surprised, in every way and in every sensory way, it takes a true master to work the pipes. Taking a seat in Restaurant Bougainville is entering the world of Executive Chef Tim Golsteijn, Head Chef Dorus Floris and Restaurant Manager & Wine Director Lendl Mijnhijmer. This young, dynamic trio is using a seamlessly blended set of skills to deliver a complete experience in the area of gastronomy.
The menu, consisting of an à la carte selection, combined with fresh, seasonal and biological products covers a wide range of European influences. Complemented by a more international touch, taking your senses through a whirlwind of tastes and fragrances.
* We work as much as possible with fresh, seasonal and organic products. Therefore, the menu is subject to change and dependent on the availability of our products.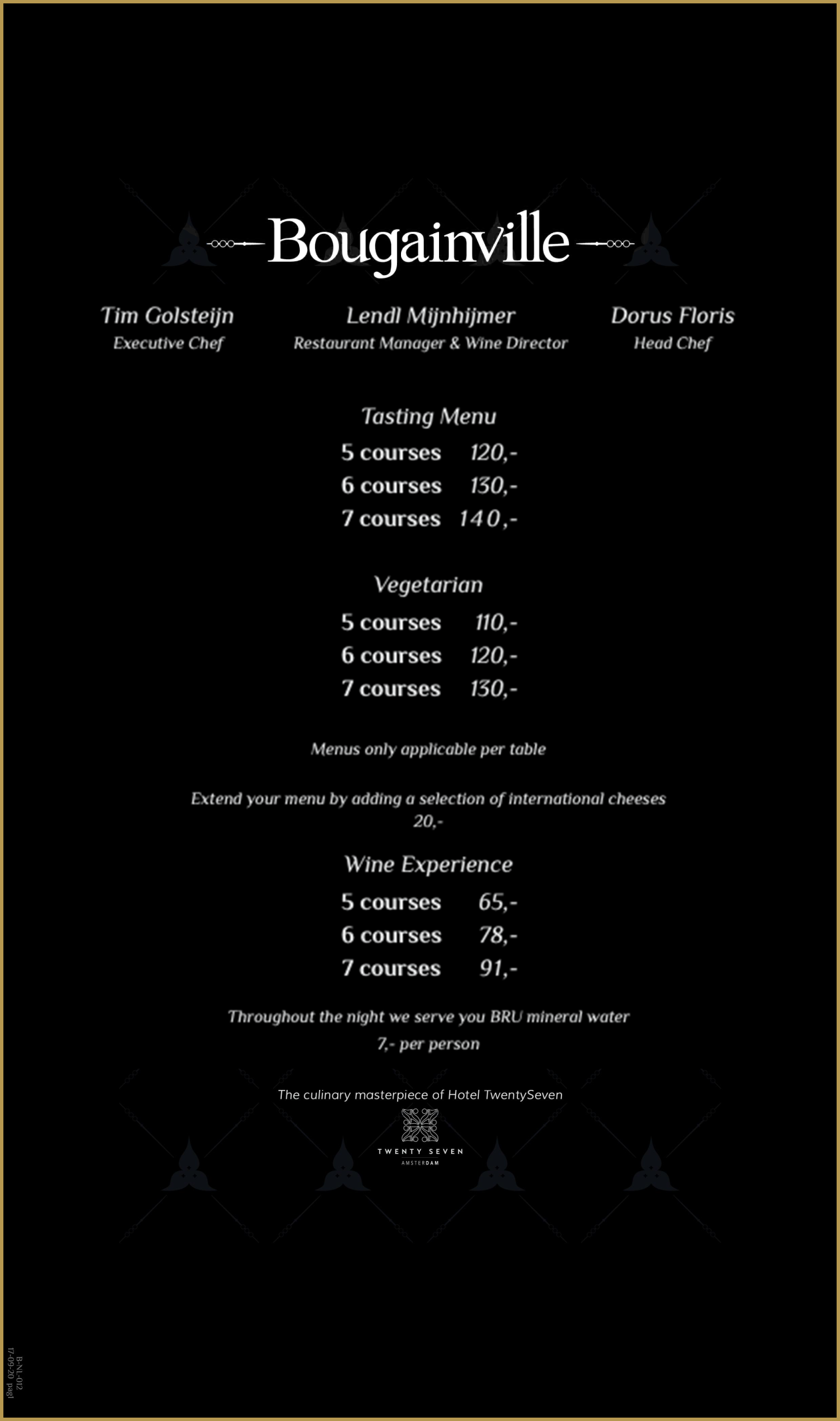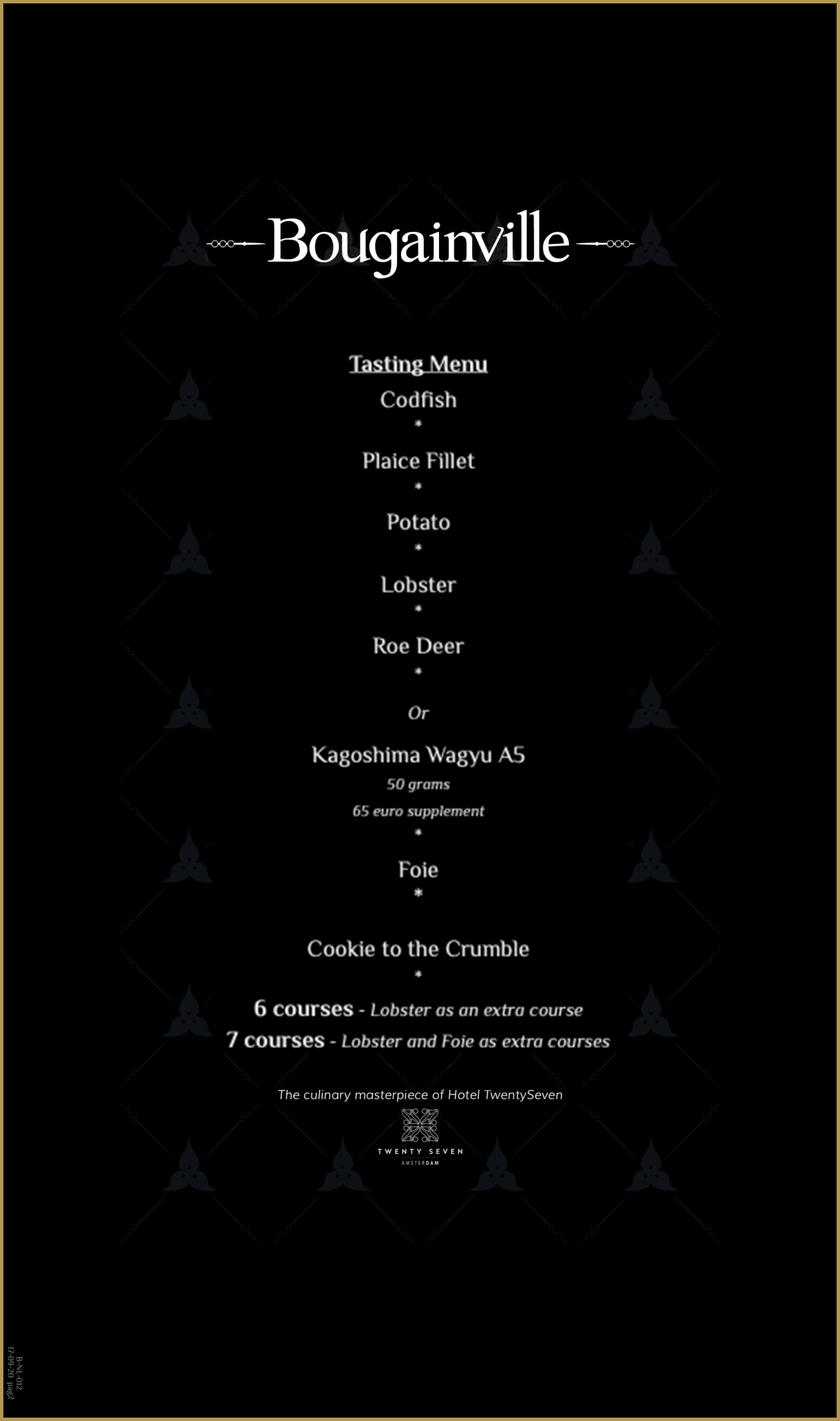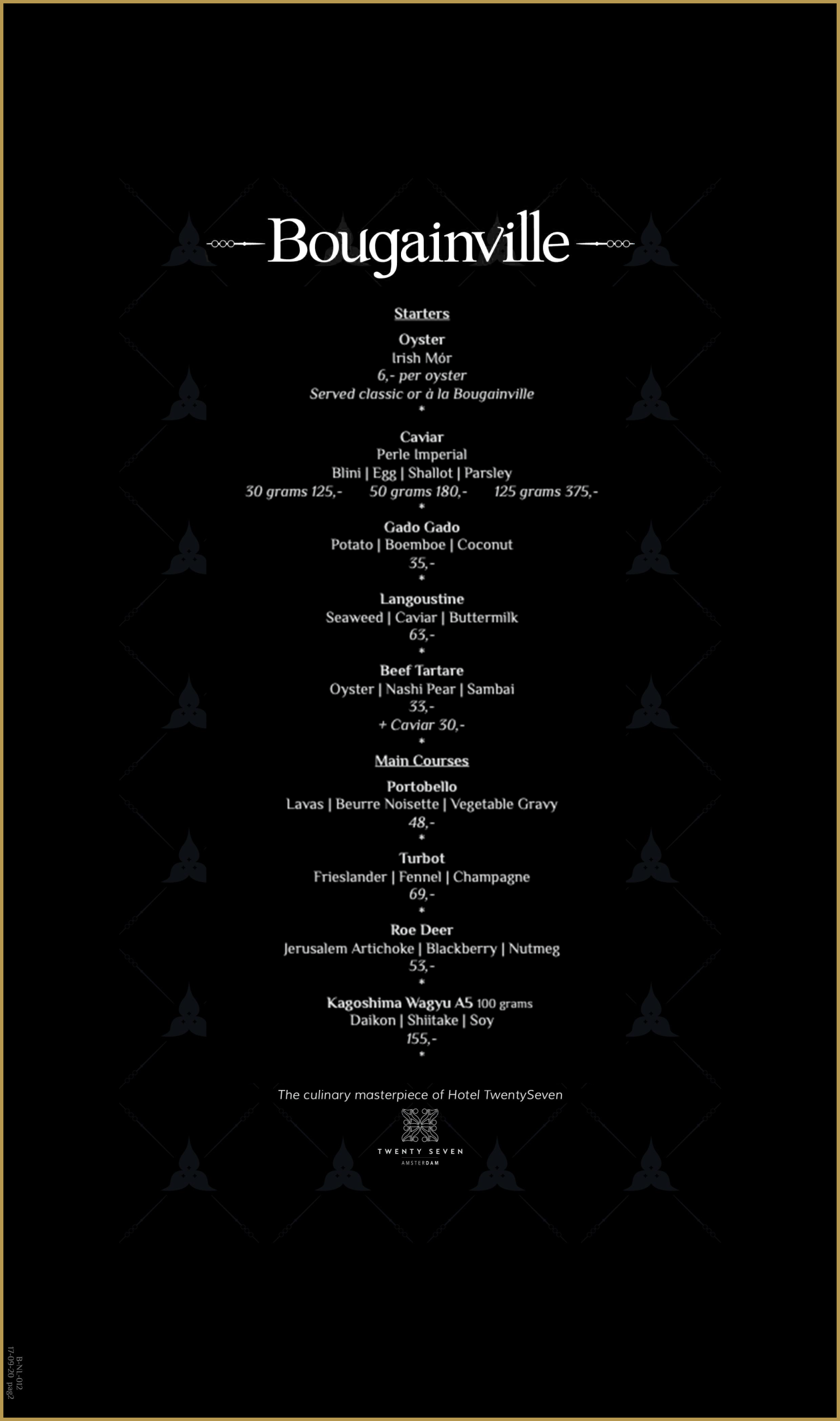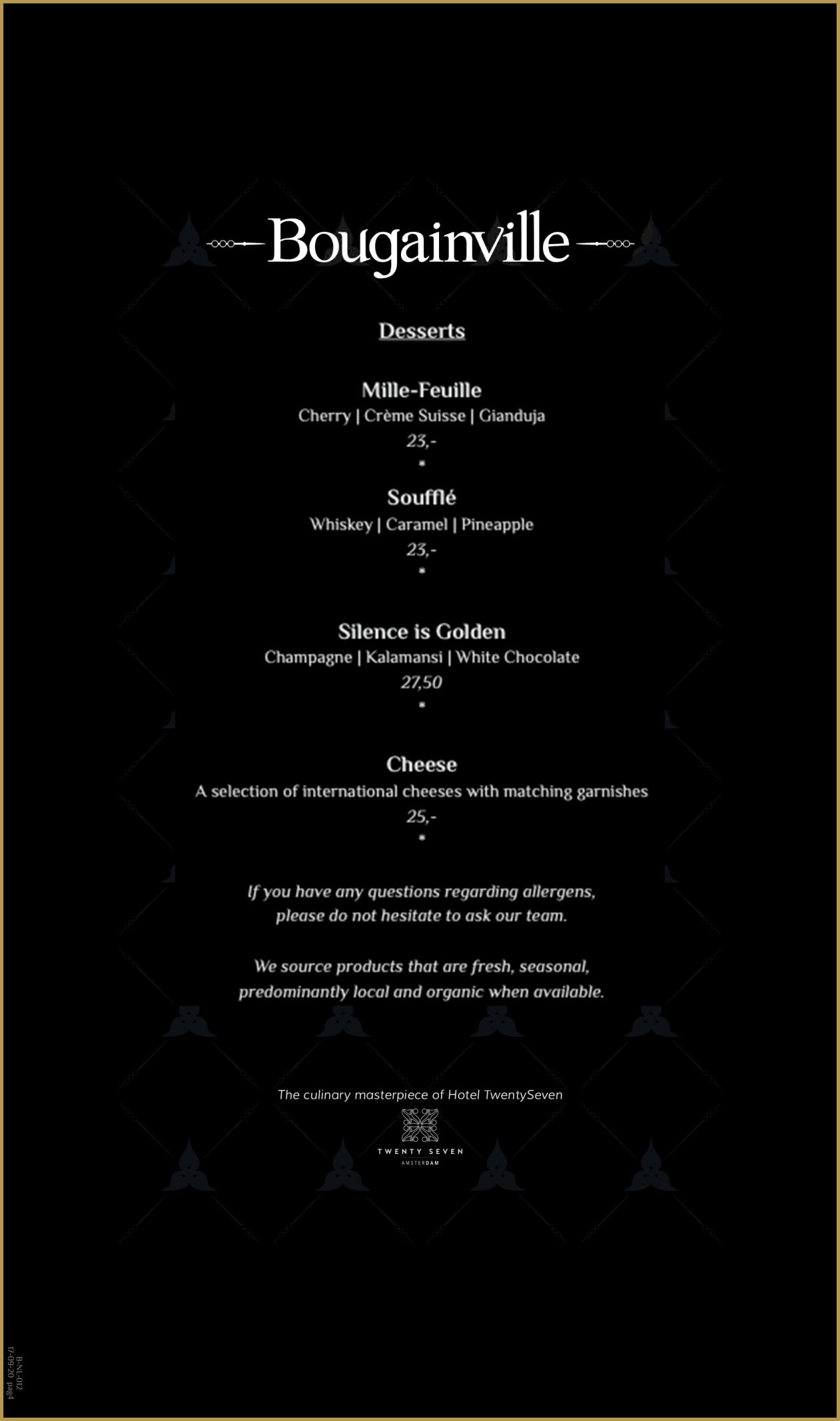 Wine Experience

Restaurant Bougainville serves a beautiful, diligently curated Wine Experience by the hands of Lendl Mijnhijmer and his young team of talented sommeliers.
All prices are per person and under the approval of possible changes.

Opening hours
Open every day for dining and exclusive lunch (reservation only). Reservations can be made via the website and +3120 2182182.